Wiki Tuesday
Date:
Tuesday, December 3, 2019
Location:
The D.B. Weldon Library (WL)
Room: Instruction Room (Ground Floor, Map and Data Centre)

Export: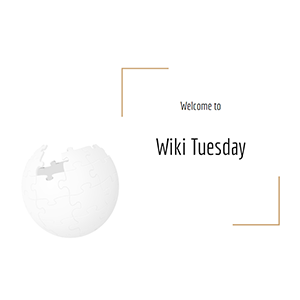 This meetup will be spent working on two projects that we've started as part of Wiki Tuesday's at Western. Hands-on help with editing will be available - drop by!
1. Indigenous place names project
The Indigenous place names project: adding Indigenous place names for local waterways to Wikipedia and Wikidata.
2. London historic maps collection
Integrating Wikidata into uploads to the Wikimedia Commons. This is a project to add the London Historic Maps Collection and corresponding metadata to Wikimedia Commons and Wikidata. This collection has its own gallery on Wikimedia Commons that links to the collection on Scholarship@Western. All maps that are uploaded as part of this project are listed in the Wikimedia Commons category, Maps of London, Ontario.