Wikipedia and Libraries: an interactive workshop
Date:
Tuesday, October 1, 2019
Time:
11:00 am - 12:00 pm
Location:
The D.B. Weldon Library (WL)
Room: Instruction Room (Ground Floor, Map and Data Centre)

Export: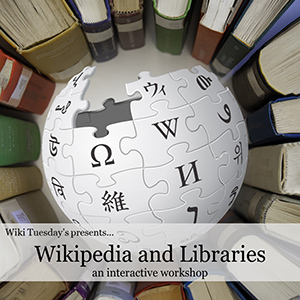 Increasingly, librarians from around the world are collaborating with Wikimedia to improve its authority. In this workshop, we will highlight the power of the platform, the overlapping values of libraries and Wikipedia, and how both organizations can benefit from collaboration.