Can Judges Make Better Decisions - Justice James O'Reilly
Date:
Thursday, March 30, 2023
Location:
Josephine Spencer Niblett Law Building (LB)
Room: 207, Moot Court Room

Export: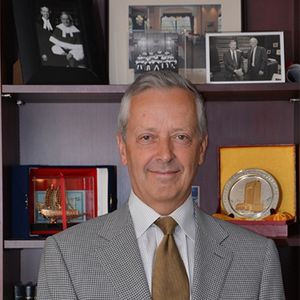 Scholarly writing in behavioural economics and psychology has pointed out flaws in the way people make decisions, including biases and cognitive illusions. Judges are not immune from these sorts of errors. Can they avoid them? Join Justice James O'Reilly as he explores this topic.
Justice James O'Reilly graduated from the University of Western Ontario with a BA(Hons), and then obtained his LLB from Osgoode Hall Law School and an LLM from the University of Ottawa. Justice O'Reilly has had a varied legal career, serving as Consultant to the Law Reform Commission of Canada, Legal Advisor in the Department of Justice, sole practitioner specializing in legal policy and law reform, Executive Legal Officer at the Supreme Court of Canada, Associate Executive Director at the National Judicial Institute, and Counsel to the Collusion Investigation in London, England. He is the author of many reports and publications, and has taught law at Carleton University, the University of Ottawa, McGill University, Western University, and the Law Society of Ontario. He is also a Fellow of McLaughlin College, York University. He was appointed to the Federal Court in 2002.