Bruce Heyman, Former U.S. Ambassador to Canada
Date:
Tuesday, September 24, 2019
Location:
Josephine Spencer Niblett Law Building (LB)
Room: Moot Court Room (207)

Export: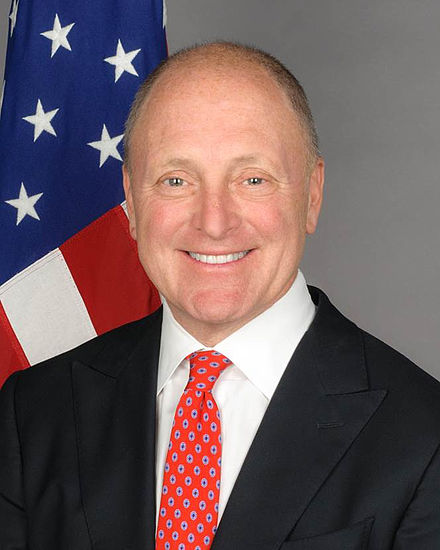 The former U.S. Ambassador to Canada, Bruce Heyman, will deliver the annual Canada-U.S. Law Institute Lecture on "An Uncharted Path: Canada-U.S. Relations in the Trump Era."
"The United States is withdrawing from its traditional role in the world, creating opportunities and threats for our allies and adversaries that we are just beginning to come to terms with. What are the implications if Donald Trump is re-elected and these extreme behaviors persist? How will this impact Canada and the values we historically held together? Will Canada move ahead without its next door neighbor - and if so, what are the risks that go with that."
Ambassador Bruce Heyman served as the United States Ambassador to Canada under President Barack Obama from 2014 until 2017. He continues his work strengthening the relationship between Canada and the United States by serving as a strategic advisor to Canada 2020, a Canadian progressive think-tank based in Ottawa, as a member of the advisory board to the Canada Institute at the Wilson Center, and as an honorary patron to the Council of the Great Lakes Region. He appears regularly on CBC, Fox Business, Bloomberg, CTV, CNBC, and other media outlets as an expert on trade and bilateral issues. He lives in Chicago with his wife and co-author, Vicki Heyman.
Ambassador Heyman's book, The Art of Diplomacy, will be available for sale, and light refreshments will be served, following the lecture.
All are welcome to attend.