Osler BizBasics - Disconnect to reconnect more fully ...
Date:
Wednesday, March 20, 2019
Location:
Josephine Spencer Niblett Law Building (LB)
Room: MCR

Export: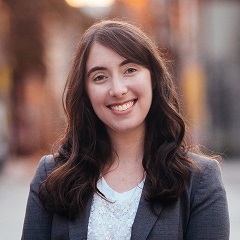 Disconnect to reconnect more fully: How mindfulness can optimize your focus and creativity! with Elli Weisbaum

In this session we will explore how we can apply mindfulness to our daily lives to increase our ability to focus, innovate, combat burnout and skillfully communicate. We will examine what is behind the increasing popularity of mindfulness across key sectors of society, including its implementation at fortune 100s such as Google and Ford. The session will combine an exploration of the mind through neuroscience research and hands on practical activities that participants can take home with them to support their personal and professional wellbeing.

Goals/Outcomes:
• Understand the connection between neuroscience and mindfulness
• Explore how mindfulness can support innovation, focus and team building
• Combat workplace burn-out and stress
• Learn to increase feelings of calm and stability within hectic environments
• Experience foundational mindfulness practices
RSVP on Western's Law Symplicity website under "Career Events" tab. A light lunch will be provided and a networking session with the lawyers taking part in the panel will take place after the event in the upper level student lounge - all are welcome to attend.
Thank you to Osler, Hoskin & Harcourt LLP for their generous support of this series.


Department: