Distinguished Speaker Series presents Michael Copeland
Date:
Thursday, March 22, 2018
Location:
Josephine Spencer Niblett Law Building (LB)
Room: Moot Court Room

Export: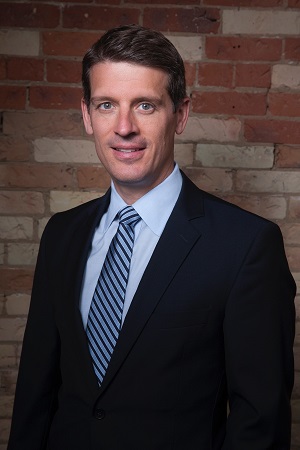 Michael Copeland LLB '93 /MBA '99 a member of the Leadership Team at Maple Leaf Sports & Entertainment (MLSE) and former CEO of the Toronto Argonauts, will speak as part of the Distinguished Speaker Series. His talk "Elements of Modern Leadership" will take place on Thursday, March 22, 2018 at 12:30 p.m. in the Moot Court Room, Faculty of Law. All are welcome to attend.

Michael Copeland is an experienced executive with an extensive international business development, management and legal background. As a member of MLSE's Leadership Team focused on Corporate Development, Michael is leading MLSE's efforts as it explores new areas of growth and opportunity.

As President and CEO of the Toronto Argonauts in 2016 and 2017, Michael led the organization as it began a new phase under new ownership and moved to its new stadium, BMO Field. Michael had responsibility for the team's strategic direction and to rebuild its day-to-day operations, including both football and business operations. In November 2017, the Argonauts won the 105th Grey Cup in Ottawa.

Previously, Michael held the position of President and COO with the Canadian Football League. Originally hired in 2006, he managed several major initiatives for the CFL, including the establishment of a new salary cap system, the completion of a comprehensive new broadcast and digital rights agreement, the launch of replay review, the negotiation of three new collective bargaining agreements with CFL players, the CFL's first-ever drug testing policy, and the return of CFL football to Ottawa.

Prior to joining the CFL, Copeland held strategic business development and marketing roles within Molson Coors Brewing Company. Prior to Molson, Copeland spent three years with The Boston Consulting Group as a Senior Consultant with a focus on corporate strategy development. Copeland also worked with Deloitte Consulting in Sydney, Australia as a Senior Consultant and practiced corporate and commercial law with Blake, Cassels & Graydon in Toronto.

Copeland has a law degree from the University of Western Ontario (1993) and an MBA from Western's Ivey School of Business (1999).

Michael is a recipient of the prestigious Caldwell Partners/Globe & Mail "Canada's Top 40 Under 40" award.

Michael is married with two daughters and lives in Toronto. In his free time, he avidly participates in running and triathlon. He has completed the Ironman USA (Lake Placid) Triathlon, and four marathons.
Department: