Making a Murderer's Dean Strang & Jerry Buting
Date:
Thursday, November 30, 2017
Location:
University Community Centre (UCC)
McKellar Room
Room: 290 (2nd Floor)

Export: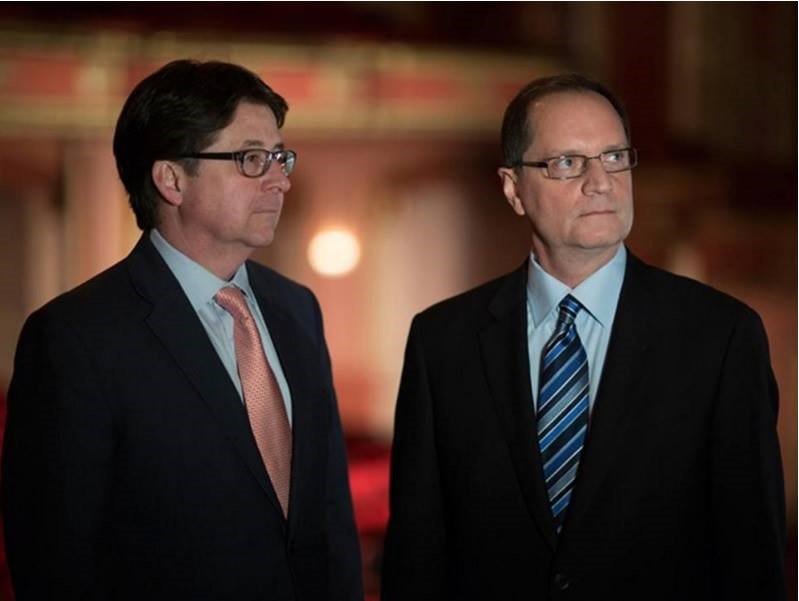 "Justice and the Defence of the Accused": A conversation with Making a Murderer's Dean Strang & Jerry Buting
Dean Strang and Jerry Buting, defense attorneys for Steven Avery in the Netflix documentary series Making A Murderer, will be in conversation about the Steven Avery case and its broader implications, as well as a discussion on the larger topic of the American criminal justice system.
Dean Strang practices in Madison, Wisconsin, as a shareholder in StrangBradley, LLC. He was Wisconsin's first Federal Defender and has argued in the United States Supreme Court, five federal circuits, and the Wisconsin Supreme Court. Mr. Strang is a Lecturer on the adjunct faculty at the University of Virginia, School of Law and has been an adjunct professor at both the University of Wisconsin Law School and Marquette University Law School. He is also a lecturer in legal history for the University of Wisconsin, Division of Continuing Studies. His first book was WORSE THAN THE DEVIL: ANARCHISTS, CLARENCE DARROW, AND JUSTICE IN A TIME OF TERROR (U. Wisconsin Press 2013; rev. ed. 2016). His second book, WOBBLY: AMERICA'S BIGGEST MASS TRIAL, THE RISE OF THE JUSTICE DEPARTMENT, AND THE FALL OF THE IWW; about the mass trial of IWW members in the Chicago federal court in 1918, will be published in 2018.
Jerry Buting is a partner in the Brookfield, Wisconsin law firm of Buting, Williams & Stilling, S.C. He is a past board director of NACDL, a past president of WACDL (Wisconsin) and the 2017 recipient of NACDL's Champion of Justice award. He was a trial public defender for 9 years in Milwaukee, and has been in private practice for 27 years. He was one of Steven Avery's attorneys as shown in the Netflix documentary, Making a Murderer, and his first book describing that case and many others in his career is Illusion of Justice: Inside Making A Murderer And America's Broken System, (Harper 2017).
Presented by Western Law's Distinguished Speaker Series.
Department: