Asteroid Day
Date:
Thursday, June 30, 2016
Location:
Cronyn Observatory (CO)

Export: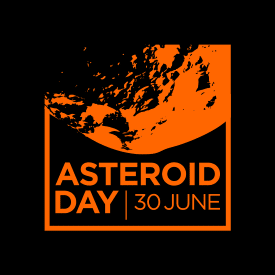 The Centre for Planetary Science and Exploration, in collaboration with the Department of Physics and Astronomy and the Department of Earth Sciences, will be hosting a special event on Asteroid Day (June 30th). Asteroid Day is a global awareness campaign where people from around the world come together to learn about asteroids and what we can do to protect our planet, families, communities, and future generations from future asteroid impacts. Asteroid Day is held each year on June 30, the anniversary of the largest impact in recent history, the 1908 Tunguska event in Siberia.
Event Details:
Date: 30th June 2016
Time: 3:00 to 7:00 PM (come and go as you please; entrance is free)
Location: The Hume Cronyn Memorial Observatory
(search for "Cronyn" on this interactive google map)
Parking information can be found here.
Social Media: Tweet your pictures with the #AsteroidDay and #WesternU hashtags. Follow the event on Facebook.
Activities:
Public Talks by three Asteroid Experts:
3:00 PM- Peter Brown "The Tunguska event and the hazard of asteroid impacts"
4:30 PM- Paul Wiegert "Fire from the sky: how rocks from space fall to Earth"
6:00 PM- Audrey Bouvier "Meteorites: messengers from asteroids and planets"
Meteorite Expert on site - have a rock you think might be meteorite? Bring it to our expert and find out!
Meteorites and Impactites on display
Solar Observing (weather permitting)