Museum Diplomacy in Changing Times
Date:
Wednesday, March 8, 2023
Location:
Aga Khan Museum
77 Wynford Drive
North York, ON
Export: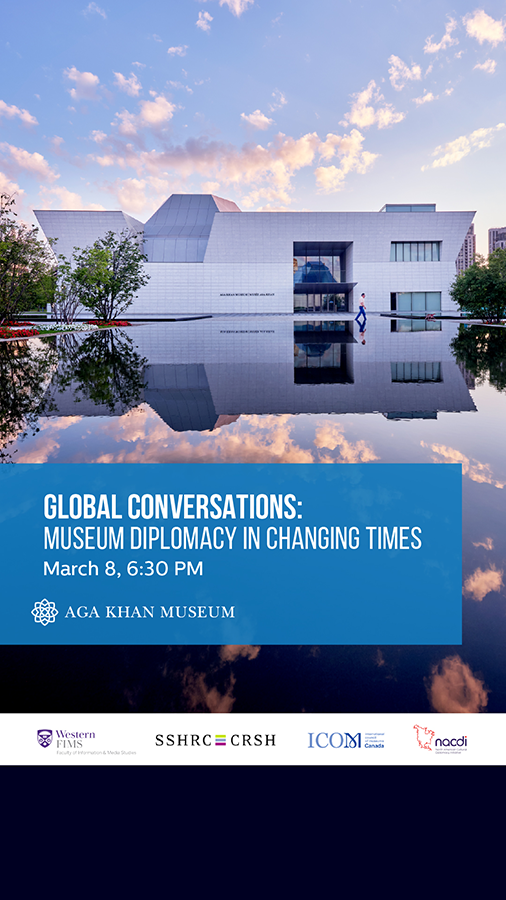 Attend in person: Aga Khan Museum
77 Wynford Dr, North York, ON M3C 1K1

Reserve tickets to attend in person.
Attend virtually: Register for Zoom Webinar (free)
This International Women's Day, join us to discuss the opportunities and challenges facing cultural institutions at this moment.

With significant changes in the world, from the impact of the global pandemic to ongoing conflicts and a call to respond better to local audiences, what does museum leadership look like through these tumultuous times? How has global engagement changed in the wake of COVID-19?

This panel responds to a 2019 study of the global activities of ten museums across Canada. Returning to this research following the pandemic, they seek to assess the impact of the pandemic on cultural institutions.

This panel discussion is supported in part by funding from the Social Sciences and Humanities Research Council.
About the Panelists

Sabrina Lynn Motley
Sabrina Lynn Motley is the Director of the Smithsonian Folklife Festival at the Center for Folklife and Cultural Heritage

Dr. Anne Élisabeth Thibault
Dr. Anne Élisabeth Thibault is the Director of Pointe-à-Callière.

Dr. Ulrike Al-Khamis
CEO and Director of the Aga Khan Museum, Dr. Ulrike Al- Khamis is a recognized leader in the field of Islamic art and museology.

Dr. Sarah Smith
Dr. Sarah E.K. Smith is an Assistant Professor and Canada Research Chair in Art, Culture, and Global Relations in the Faculty of Information and Media Studies at Western University.

Dr. Sascha Priewe
Dr. Sascha Priewe is Director of Collections and Public Programs of the Aga Khan Museum.