World's Challenge Challenge (Information & Ideation Session)
Date:
Thursday, November 11, 2021
Export: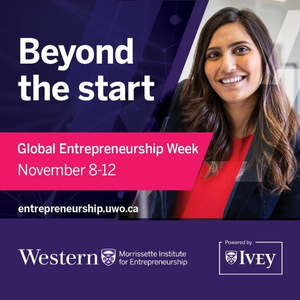 The World's Challenge Challenge is an exciting way to activate your global social consciousness and initiate change.
In this competition, student teams will bring forward a unique solution that addresses a global concern and present their solution to a panel of academic and community leaders. The students with the best idea will each receive a prize of $1,000 AND be granted the opportunity to represent Western at the Global Final, where teams can win $30,000.
If you are interested in joining this competition, attend our introductory workshop during Global Entrepreneurship Week at Western. At this workshop, you will gain more information about the competition, and we will provide you with ideation tips and review the Business Model Canvas (a tool that can help you develop your idea).
This is your chance to develop entrepreneurial skills while having a social impact. Learn more about the World's Challenge Challenge (deadline, rules, prizes), please visit: www.uwo.ca/international/challenge/Western/index.html
For more virtual and in-person GEW events at Western University, visit entrepreneurship.uwo.ca/gew