How to Pitch - Best Practices (Webinar)
Date:
Thursday, November 11, 2021
Export: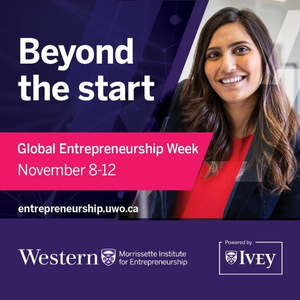 Celebrate Global Entrepreneurship Week at Western University with a special virtual panel discussion on how to prepare an investor pitch. Our panel discussion with experienced investors and venture capitalists will tap into their experiences of reading and listening to thousands of investor pitches and discussing what makes a great investor pitch.
Our Speakers:
Natalie Bisset, MBA ('06), BMO Innovation Fund.
John Bell, BBA, Chairman, Stack Capital.
For more virtual and in-person GEW events at Western University, visit entrepreneurship.uwo.ca/gew.