Lynda Shaw Memorial Lecture with Lauren Lake
Date:
Thursday, March 4, 2021
Register by:
Thursday, March 4, 2021
Export: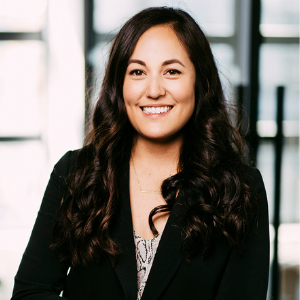 In celebration of International Women's Day 2021, Western Engineering is pleased to host the 30th Annual Lynda Shaw Memorial Lecture on March 4, 2021 at 12:30 pm.
The Lynda Shaw Memorial Lecture Series was established in memory of Lynda Shaw, a third-year mechanical engineering student at Western who was murdered near Highway 401 in 1990.
This year's guest speaker is Western Engineering alumna Lauren Lake, BESc'13, COO & Co-founder of Bridgit.
Talk Title: Choosing to Challenge the Status Quo
Lauren Lake
Chief Operating Officer & Co-Founder, Bridgit
Lauren holds a degree in Civil Structural Engineering from Western University and is well-versed in construction workflow methods. Lauren holds various awards, including receiving the top prize at Google Demo Day, being named in the TechWeek 100 list of entrepreneurs, being named to the Forbes Manufacturing & Industry 30 Under 30, and being named to the Best Of Canada Forbes Under 30 Innovators list.