Faculty Seminar - Karen Bax
Date:
Thursday, February 25, 2021
Export: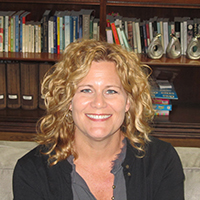 Please join us for a Faculty Seminar by Dr. Karen Bax, Director of the Mary J. Wright Research and Education Centre at Merrymount and faculty member from the Applied Psychology ARC, who will tell us about "Feasibility Findings of Making Mindfulness Matter- A Concurrent Parent-Child Program Creating Resiliency Within the Family"
RSVP's not required, but appreciated to let us know who will be in the audience. Please email jheidenh@uwo.ca if you would like to attend.

Link to presentation: https://ca.bbcollab.com/guest/0d4983f1991e46d797e7d395f3171a18

All welcome!