Faculty of Education Online Meet & Greet
Date:
Tuesday, June 16, 2020
Export: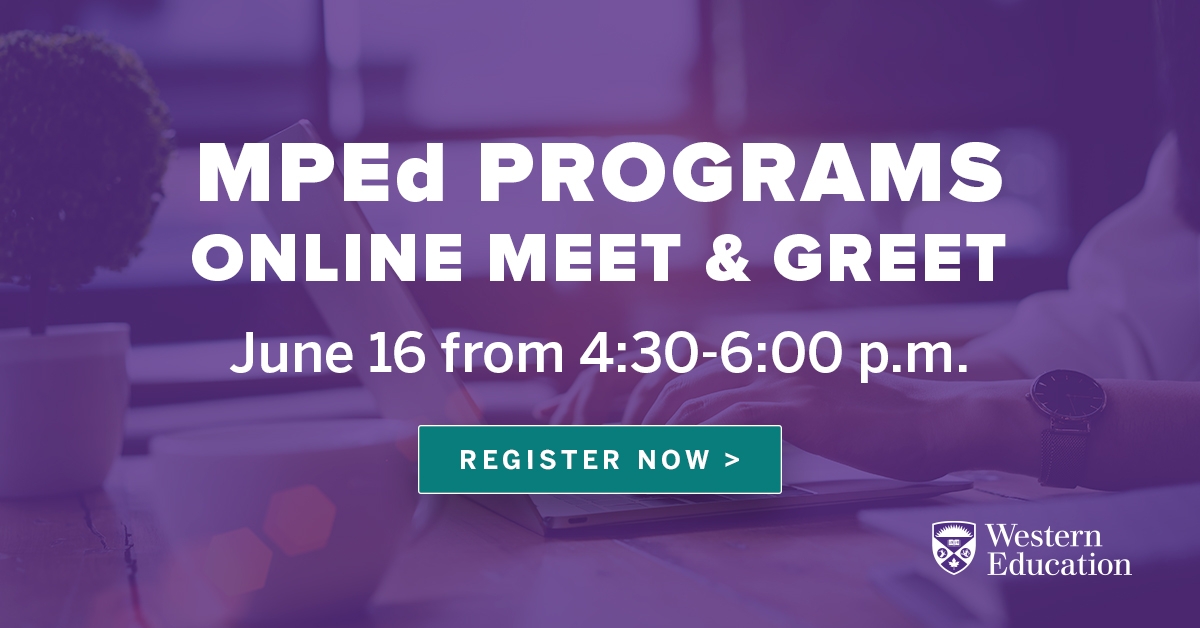 Western University's Faculty of Education is excited to be hosting an online Meet and Greet on Tuesday June 16th from 4:30pm - 6:00 pm. The Recruitment Team will be there to discuss the following MPEd programs:
This is a fantastic opportunity to have your questions answered before the application deadline on June 30, 2020. Learn more about the program and meet fellow students and applicants.
Bring your snacks and refreshments and join us for some engaging discussions!