Online: Faculty Seminar Series - Brenton Faubert
Date:
Wednesday, May 27, 2020
Export: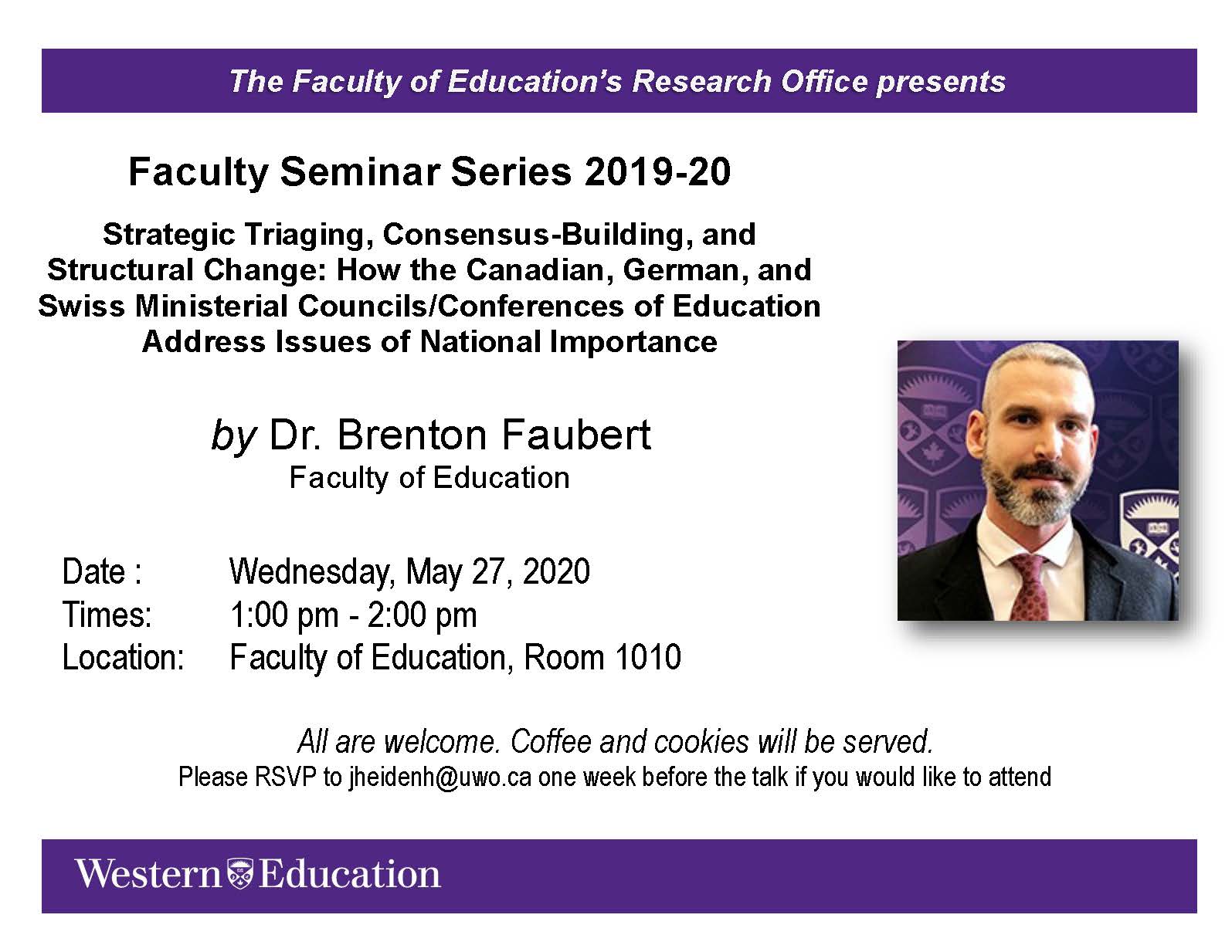 Livestream link: https://ca.bbcollab.com/guest/4747b57ed2ca450dae1ccee3b3b69cea
Please join us for the last Faculty Seminar of the 2019-20 academic year! Dr. Brenton Faubert from the Critical Policy, Equity, and Leadership Studies ARC will speak about "Strategic Triaging, Consensus-Building, and Structural Change: How the Canadian, German, and Swiss Ministerial Councils/Conferences of Education Address Issues of National Importance".


All welcome!