Official launch – Centre for the Science of Learning
Date:
Friday, October 4, 2019
Location:
John George Althouse Faculty of Education Building (FEB)
Room: 1139 Community Room

Export: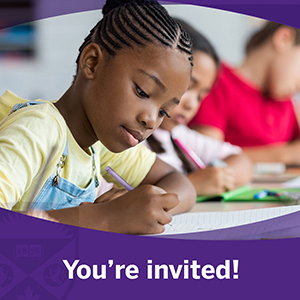 School administrators, teachers as well as members of the research community are invited to attend the official launch of the Centre for the Science of Learning.
The Centre is made up of researchers from cognitive science, psychology, neuroscience and education. They will conduct evidence-based research to determine the psychological and biological factors that help children learn. The aim of the centre is to build connections between researchers and educators in order to facilitate evidence-informed practice as well advances in the Science of Learning.
Keynote speaker is Professor Daniel Willingham.
About the speaker, Dr. Daniel Willingham:
Professor Willingham earned his B.A. from Duke University in 1983 and his Ph.D. in Cognitive Psychology from Harvard University in 1990. He is currently Professor of Psychology at the University of Virginia, where he has taught since 1992. Until about 2000, his research focused solely on the brain basis of learning and memory. Today, all of his research concerns the application of cognitive psychology.
​In 2017, he was appointed by President Obama to serve as a Member of the National Board for Education Sciences.
Contact: RSVP to Heidi by Sept. 20, 2019
hgipp@uwo.ca.