Faculty Seminar Series - Dr. Brenton Faubert
Date:
Wednesday, March 27, 2019
Location:
John George Althouse Faculty of Education Building (FEB)
Room: 1010

Export: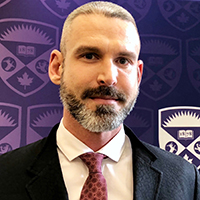 "The Role of Intergovernmental Councils of Ministers of Education in Addressing Educational Issues of National Significance"

Livestream link: https://ca.bbcollab.com/guest/756f8de6b56745dbbd45b48b8a5e7c79

All welcome! Coffee and cookies will be served. Please RSVP to jheidenh@uwo.ca by March 22, 2019 if you would like to attend.