Community Speaker Series - Dr. Namukasa & Mr. Tangredi
Date:
Wednesday, February 13, 2019
Register by:
Friday, January 25, 2019
Location:
Central Library - MakerSpace - 2nd floor
251 Dundas St. E.
London, ON
Export: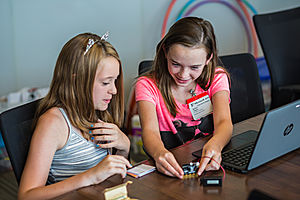 How to Work with Children in MakerSpaces
Please email to register.
Would you like to know more about how to work with children and youth in MakerSpaces to help them learn through doing and learn about different ways of Making including computational MakerEd? Then this workshop is for you! The evening will begin with short, TED-style talks from educators sharing their perspectives on Maker education, followed by several mini-Maker sessions using robots, micro-controllers, screen devices, invention kits, and other items, and finishing with an interactive Q&A session. Participants are encouraged to bring their own devices with a USB port (phone, tablet or laptop), an artefact of a making process or product such as designs, STEM toys, a piece of clothing, or a household item, and/or a picture of a Maker object. This workshop is intended for parents, teachers, youth workers and kids, but all are welcome. For more information about the the MakerSpace labs at the London Public Library please visit www.lpl.ca/thelabs


Presenter Biographies:


Immaculate Kizito Namukasa is an Associate Professor of Education at Western University in Ontario and distinguished as a Teaching Fellow with the Center for Teaching and Learning at Western University, 2017 to 2020 based on her work on pedagogies incorporating maker activities in teaching. She is a past journal editor for the Ontario Mathematics Gazette – a magazine for teachers and educators and a current editor Math + Code 'Zine. For more information see http://bit.ly/IKNamukasaWesternEducation; @IKNamukas
Derek Tangredi is the Director of Integrated STEAM Education with Fair Chance Learning as well as an award-winning teacher with the Thames Valley District School Board (TVDSB) committed to progressive education through student centered actions. Derek is working as a Research Assistant at Western University within the STEM program. He is also founder of Hacked Education, a non-profit venture to assist in providing resources and information to educators throughout the world. @dtangred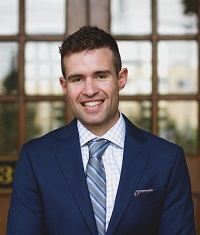 * for Citi Plaza parking validation take your parking slip to the library circulation desk before the talk; validation good for two hours.