Ian Rae: How Barnett Helped to Found the Stratford Festival
Date:
Friday, September 24, 2021
Export: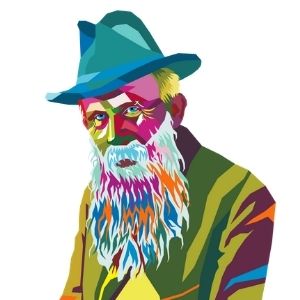 The Public Humanities at Western, Western Libraries, and the Words Festival are pleased to present:
Ian Rae: "How John Davis Barnett Helped to Found the Stratford Shakespeare Festival"
24 September 2021, 12PM
How did Stratford, Ontario, come to be the home of the largest classical theatre in North America? Why did Stratford embrace Tyrone Guthrie's radical—in 1952—notion of a permanent thrust stage for its Shakespeare Festival? This presentation will contextualize the story of the "Stratford Miracle" by explaining how the book collector and railway engineer J.D. Barnett (1849-1926) helped to prepare the social, cultural, and even physical grounds for the creation of the Stratford Festival. En route, we will consider Barnett's role in founding the Arts Library at Western University and his proposal for a National Library of Canada.
Ian Rae (irae@uwo.ca) is an Associate Professor in the Department of English, French, and Writing at King's University College at Western University. He is the author of the monograph From Cohen to Carson: The Poet's Novel in Canada (2008) and editor of George Bowering: Bridges to Elsewhere (2010). In 2012, he earned a SSHRC grant for his Mapping Stratford Culture project, which aims to develop an interdisciplinary cultural history of this Canadian arts hub. In 2016, he received a Moore Institute Fellowship at the University of Ireland, Galway, for his work on the Stratford Festival and the Irish Literary Revival. Some of his research on "Stratford, Shakespeare, and John Davis Barnett" appeared in Shakespeare and Canada: "remembrance of ourselves" (University of Ottawa Press, 2017). He is also a member of the editorial board for the journal Canadian Literature.