Centre for Sustainable Curating Launch
Date:
Thursday, May 27, 2021
Export: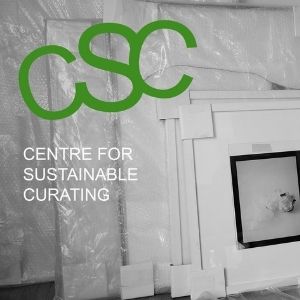 The Centre for Sustainable Curating supports research, exhibitions, visual/digital production, and pedagogy focused on environmental and social justice centred on co-learning environments in which undergraduate and graduate students create art and exhibitions with environmental awareness.
In addition to this core role, following its launch on May 27, the CSC will begin a year-long conversation and discussion about what role(s) the centre could serve at Western, in London, and far beyond. How might the Centre encourage reciprocal forms of exchange? How might we build our capacity to collaborate with individuals and institutions to lessen or limit the carbon impact of exhibitions? How can we position the Centre as a contributing member of the many communities of which it is a part? Join us in the conversation!
At this event, we will introduce the Centre, including the work of the two inaugural postdocs. A panel will consider Radical Pedagogy and Curation, focusing on the expansive forms of teaching and learning that can take place in museum and exhibition spaces. And we will conclude with a second launch, that of the Synthetic Collective's catalogue Plastic Heart: A DIY Fieldguide For Reducing the Environmental Impact of Art Exhibitions.
1-1:45pm -- Intro to the CSC by Kirsty Robertson and Kelly Wood and presentations by CSC postdocs Zoë Heyn-Jones and Amanda White
1:45-2pm -- Break
2-3:45pm -- Curating and Radical Pedagogy (Christiana Abraham, Christina Battle, Eugenia Kisin, Gabby Moser, Ryan Rice, Tania Willard)
3:45-4pm -- Break
4-5pm -- Launch of the Plastic Heart: A DIY Fieldguide For Reducing the Environmental Impact of Art Exhibitions, Synthetic Collective
For more information or to contact us, visit the CSC website at www.sustainablecurating.ca