Stephanie Kapusta: Some Reasons to Be a Rebel
Date:
Friday, April 9, 2021
Location:
Virtual event on Zoom

Export: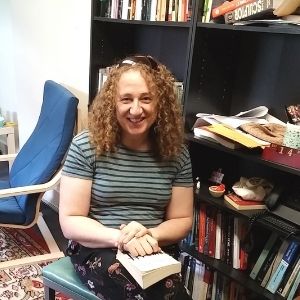 Abstract: Our social belonging in a given group or community requires fluency and a sense of naturalness in our use of certain social tools. These tools include social schemas that enable collective coordination with respect to material and cultural resources, and normatively constrain social interactions with others.
Our employment of social schemas, however, can coordinate the unjust use of resources and will tend to assign members of a society to differing social positions, many of which configure structural oppressions. Although our ingrained, taken-for-granted techniques for social interaction are generally in the service of coordination, even unjust coordination, in this talk I will present arguments that social coordination around resources is not always the aim of social practices.
Socially "uncoordinated" or non-conformist actions also have a place in society, not simply as individual acts of rebellion or defiance in the face of social norms and hegemonic social schemas, but as social practices in themselves that serve important social ends.
Stephanie Kapusta "Some Reasons to be a Rebel" Time: Apr 9, 2021 03:30 PM
Join Zoom
Meeting ID: 932 1358 9011 Passcode: philosophy