SASAH Speakers' Series - Yu Gu and Gu Xiong
Date:
Wednesday, February 24, 2021
Location:
Virtual event on Zoom

Export: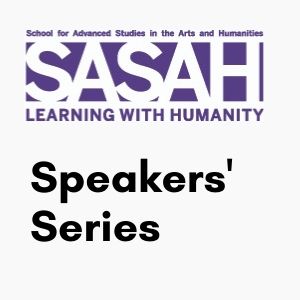 Join us for talks in the second half of our 2020-21 SASAH Speakers' Series: Creativity, Innovation, Justice: Mentors & Storytellers, as we continue to explore the role of the humanities in culture, and discern how social and economic justice, creative expression, and innovative problem solving will be increasingly important to our futures.
Gu Xiong - Mulitmedia Artist
Yu Gu - Filmmaker and Visual Artist
Gu Xiong is from China and now lives in Canada. He has exhibited nationally and internationally, in 70 solo exhibitions; three public art commissions; over 130 prominent national and international group exhibitions, including Every.Now.Then: Reframing Nationhood (Art Gallery of Ontario, Toronto, Canada, 2017); the 55th Venice Biennale Parallel Exhibition, Voice of the Unseen, Chinese Independent Art 1979–Today (Venice, 2013); and the ground-breaking exhibition, "China Avant-Garde," at the China National Museum of Fine Arts (Beijing, 1989). His work is represented in the collections of the National Gallery of Canada, the China National Museum of Fine Arts, and the Vancouver Art Gallery, among many other museums and private collections.
Yu Gu's award-winning flms explore the clash between individuals and systems of power. Her latest feature documentary, A Woman's Work: The NFL's Cheerleader Problem, world-premiered at the 2019 Tribeca Film Festival in competition. Yu co-directed the feature documentary, Who is Arthur Chu? (Slamdance 2017, Hot Docs 2017, CAAMfest 2017 Centerpiece)