Stephen Harris: Computing Literature
Date:
Tuesday, October 2, 2018
Location:
University College (UC)
Room: 3105

Export: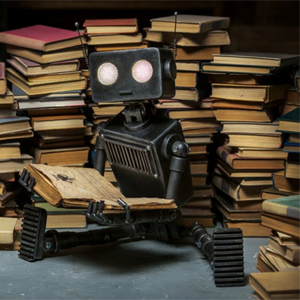 Intelligence, neural networks, natural-language parsers, and massive online corpora of texts are changing the face of research into language. How will these tools affect the questions we ask about literary language? And will accelerating interest in AI draw readers from the sensuous, aesthetic, localized, physical world of books?
Tuesday, October 2nd 2:30-3:30 PM in University College Room 3105 Reception to follow in Jim Good Room
Stephen Harris is Professor of English at the University of Massachusetts, Amherst. He is the author of Race and Ethnicity in Anglo-Saxon Literature and Bede and Aethelthryth: An Introduction to Christian Latin Poetics. He is currently at work on a Natural-Language Parser of the Old English language.
This event is jointly sponsored by The Medieval Seminar and CulturePlex at Western
Event Type:
Department: