On What There Is, What There Isn't, and None of the Above
Date:
Friday, December 1, 2017
Location:
Stevenson Hall (STvH)
Room: 1145

Export: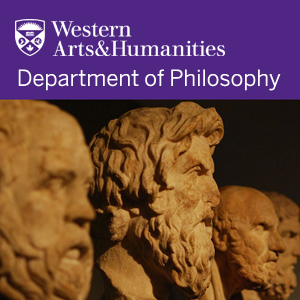 Join us for a free lecture by David Devidi (University of Waterloo) presented by the Department of Philosophy.
It is a philosophical commonplace that logic and metaphysics have been closely related disciplines "from the beginning." The close relationship has survived, and indeed thrived, throughout the rapid evolution and diversification of logic over the past 150 years—including through rocky stages where logic was thought to be the key to rubbing out metaphysics altogether. While keeping formal details to a minimum, I will focus not on attempts to eliminate metaphysics, but on the suggestion that the tools of formal logic allow us to illuminate our metaphysical commitments. I will suggest that certain results in some non-classical logics have not yet received due consideration in the metaphysics literature. They yield a more nuanced picture of our metaphysical commitments, and thereby also a more nuanced picture of what is real, what is not, and what the other options are.
Event Type:
Audience:
Department: