Imagining Religious Toleration 1600-1800 Symposium
Date:
Thursday, April 27, 2017
Location:
Windermere Manor

Export: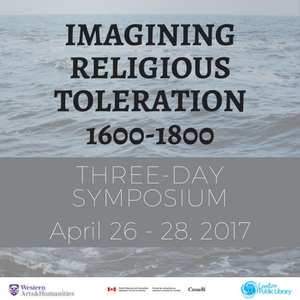 Join us for a three-day symposium that will bring nine acclaimed scholars together to investigate the literary aspect of religious toleration. The study of religious toleration in the West has been, for the most part, the purview of intellectual historians and political philosophers. Yet how did literary modes shape cultural understandings of coexistence over the course of two hundred years? The diverse authors we will examine provide access to domains as yet unexplored in debates about the history of toleration. The questions we will ask have an immediate bearing on our understanding of tolerance and liberal democracy in the twentieth and twenty-first centuries.