Zita Cobb | Belonging to the World (SOLD OUT)
Date:
Thursday, March 2, 2017
Location:
Museum London
421 Ridout Street North
London, ON
Export: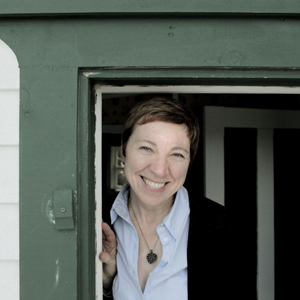 Belonging to the World: Place-Centric Economics
Zita Cobb is a Canadian businesswoman and social entrepreneur. She grew up on Fogo Island, off the coast of Newfoundland, and went on to a career as a senior finance professional in the high tech industry. The former Chief Financial Officer for JDS Fitel and Senior Vice President of strategy for fiber optics manufacturer JDS Uniphase, Cobb left the industry in 2001 to pursue her personal goals and to dedicate her energies to philanthropic work. She founded the Shorefast Foundation, and is now actively involved in projects that contribute to a resilient and vibrant future for Fogo Island and Change Islands. This past June Cobb was made a member of the Order of Canada for "her contributions as a social entrepreneur who has helped revive the unique rural communities of Fogo Island and Change Islands through innovative social engagement and geo-tourism."
Her pioneering work with architect Todd Saunders is the subject of Strange and Familiar: Architecture on Fogo Island, a film by Marcia Connolly and Katherine Knight (Canada, sitemedia, 2015)
This lecture by Zita Cobb marks the fifth collaboration in a partnership between Museum London, Public Humanities at Western University, and the School for Advanced Studies in Arts and Humanities at Western University.
Please note that this event is now SOLD OUT.
Contact:
Julia Beltrano - Communications Officer, Faculty of Arts and Humanities
jbeltra3@uwo.ca
Event Type:
Audience:
Department: