Reflections of Asian Heritage Month: Examining allyship
Date:
Thursday, May 19, 2022
Location:
Online via Zoom

Export: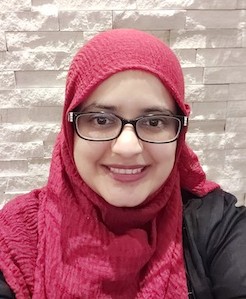 As we celebrate Asian Heritage Month in Canada, it is critical to reflect on what this celebration means for Asian and non-Asian communities. Samya Hasan, Executive Director of the Council of Agencies serving South Asians (CASSA), will explore the colonial role in forming the Asian and South Asian identities. What does this mean for South Asian communities and non-profit and charity organizations serving these communities today? The session will also reflect on the state of the non-profit sector related to South Asian, other racialized, and immigrant communities. How has the pandemic impacted the role that the non-profit sector plays? Finally, the session will highlight the Council of Agencies Serving South Asians' (CASSA) 2022 South Asian Heritage Month campaign and the focus on mental health in South Asian communities.