CAS Lab Lightning Talks
Date:
Monday, March 22, 2021
Export: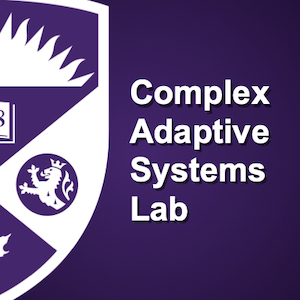 Western's Complex Adaptive Systems (CAS) Lab is a network hub where researchers, staff, students, and collaborators studying complex adaptive systems can easily find one another across faculties and departments, learn from one another, and build upon one each other's work. At this live stream event, faculty and students will share updates on various complex system research projects across Western and other lab initiatives undertaken this term.
Presentations include: Dr. Sayra Cristancho (Associate Professor, Surgery / Schulich School of Medicine & Dentistry, Centre for Education Research & Innovation) will discuss "Using Swarm Intelligence to explore team adaptation" Dr. Slobodan Simonvic (Professor Emeritus and Adjunct Professor, Civil and Environmental Engineering, Engineering) will share "Global Change Explorer (GCE): an interactive tool for investigating complexities of global change"