Travelogue - Broadway Show Choir
Date:
Saturday, January 19, 2019
Location:
Kings University College (KUC)
Room: Joanne and Peter Kenny Theatre
266 Epworth Avenue

Export: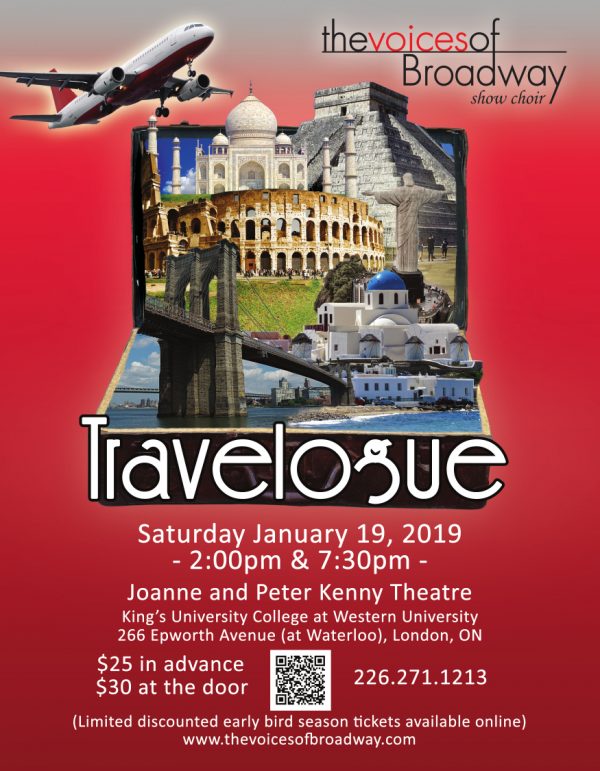 Jet with The Voices of Broadway Show Choir on January 19, 2019 as they present "TRAVELOGUE" at The Joanne and Peter Kenny Theatre, King's College, London.
With lift off at 2pm and 7:30 pm, visit world famous sites through song, as featured in various Broadway musicals, locations such as Paris, Rio, New York City, and Bombay, to name a few. Go to www.thevoicesofbroadway.com for more details.
Event Type:
Audience: