Doors Open London: Archives and Research Collections Centre
Date:
Saturday, September 15, 2018
Location:
Archives and Research Collections Centre

Export: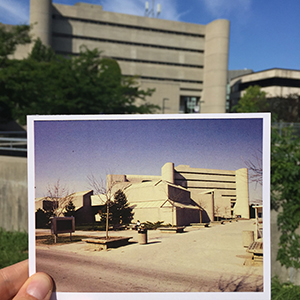 Go behind the scenes to see selected highlights from the university's archives and special collections. Items on display include rare first editions, architectural plans of London landmarks, early photographs, and author's literary papers. Tours will be available from 11:00am to 3:00pm.
Participate in the Where at Western Photo Scavenger Hunt across campus. You'll receive six historical photos of Western landmarks. It's your job to find the locations featured in each photo and snap a picture with the historical photo and the current location. Post the photos to Instagram using #WhereatWestern. Capture every location and you, or your team, could win a prize.
Event Type:
Audience:
Department: