O-Month
Date:
Monday, September 11, 2017
Cost:
$Free, unless otherwise stated
Export: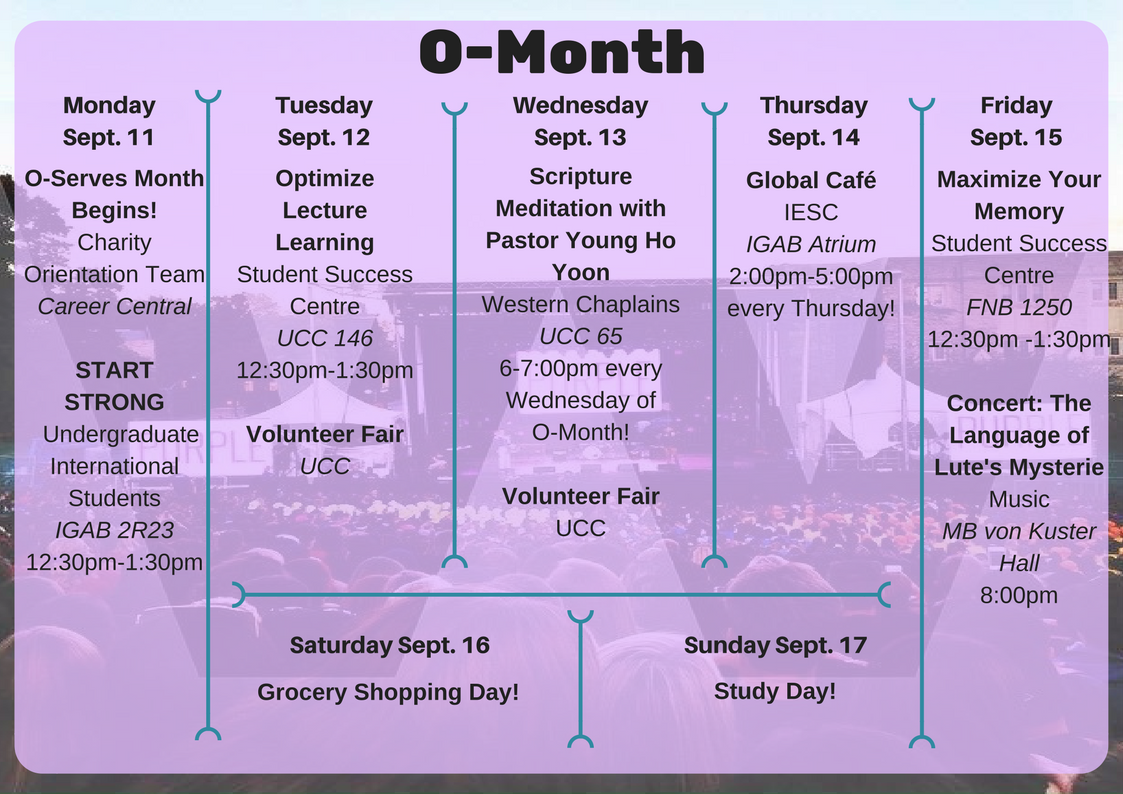 Adjusting to Western takes more than just one week! Orientation Month aims to provide a plethora events for first year students to attend to create their own customized O-Month! Check out the calendar of events that run all the way until October 13th!