SWAP Meet & Green
Date:
Wednesday, January 25, 2023
Export: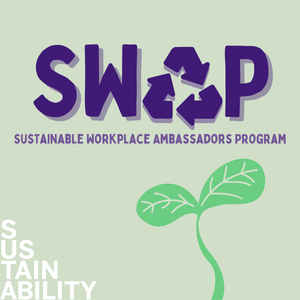 Join us for a 'meet and green' with fellow SWAP members! Everyone is invited to share a bit about the work they do personally and as Western, and how it relates to sustainability. To kick off the event, a presentation highlighting some of the initiatives Western Sustainability has been behind will be shared.
The event will be held virtually and is open to all staff and faulty members at Western.
Please register through the Zoom link below.
Event Type:
Department: