Can We Prevent Dementias Now?
Date:
Thursday, October 17, 2019
Location:
London Health Sciences Centre (LHSC) - University Campus
Room: Auditorium A
339 Windermere Rd
London, ON
Export: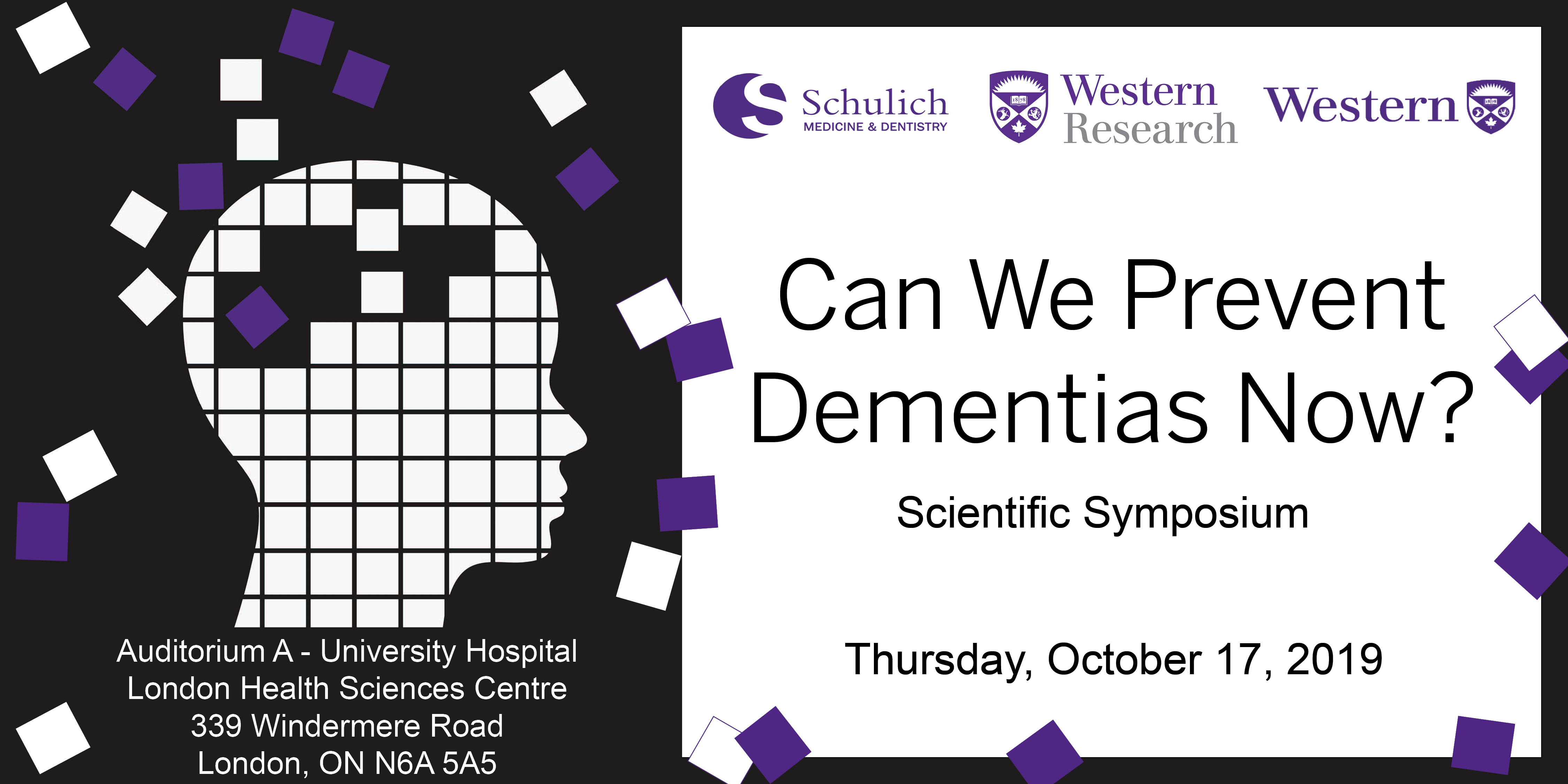 The Department of CNS at Schulich Medicine & Dentistry, Western University invites you to attend the full-day symposium on dementia.
Dementia means a decline in the ability to think, remember and act resulting in a loss of self-sufficiency. Two main pathologies afflict the aging brain, vascular (blood vessels) and Alzheimer's.
A convergence of developments makes Canada a unique country to begin preventing Dementia. New approaches, tools and partners will yield further evidence for preventing some Dementias in the immediate future.