Symphony Orchestra Concert: Beethoven and Mahler
Date:
Sunday, March 26, 2023
Location:
Talbot College (TC)
Room: Paul Davenport Theatre

Export: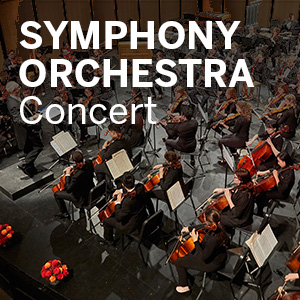 Please join us in person at the Paul Davenport Theatre in Talbot College as we continue our proud tradition of sharing music with the community.
Conductor: Simone Luti
The Two Titans: Music from Beethoven and Mahler
Titans were the primordial forces of cosmos, gods before gods even existed. Difficult to find a better description for Ludwig and Gustav, who carved at their image the entire century that followed their troubled presence on earth. The orchestra will perform Beethoven's Piano Concerto No 5 "Emperor", op. 73 and Mahler's Symphony No 4 in G Major. A perfect occasion to celebrate Mahler and his treasure that our Library preserves with great care.
This performance, the Fridays @ 12:30 concert on March 24, and a special Music Library exhibition are all part of our weekend-long Celebrating Mahler event.
Admission is free and open to all. No ticket purchase or advance registration required to attend in person or online. End times are approximate.
---
Joining us on campus for an in-person event at Western's Don Wright Faculty of Music? Check our Audience Information webpage before you leave home for always-up-to-date general information, including health and safety protocols.
Sign up for our monthly email to be notified of all planned events and for notifications of schedule changes.
Event Type:
Audience:
Department: