Faculty Concert: Schoenberg's Pierrot Lunaire - CANCELLED
Date:
Friday, February 10, 2023
Time:
10:00 pm - 11:30 pm
Location:
Music Building (MB)
Room: von Kuster Hall

Export: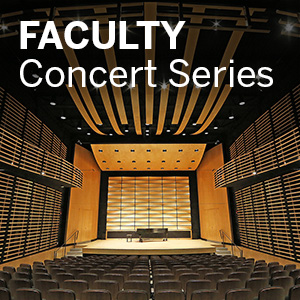 Updated February 10 at 9:20am: This evening's roundtable discussion and concert have been cancelled due to illness and will not be taking place as scheduled.
******
We are proud to showcase our internationally renowned faculty in exciting individual and collaborative programs at the Don Wright Faculty of Music.

The fourth and final installment of this year's Faculty Concert Series is Arnold Schoenberg's 1912 bombshell masterpiece Pierrot Lunaire in a setting of poetry by Albert Giraud. At its 1912 premiere in Berlin, audience members hissed, booed and hurled insults. What will you do?
Performers: Patricia Green, mezzo-soprano, Scott St. John, violin and viola, Thomas Wiebe, cello, Stephen Tam, flute, Jana Starling, clarinets, and Stéphan Sylvestre, piano.
A roundtable discussion at 9PM precedes, exploring "Pierrot" from several different angles of expertise; moderator Emily Abrams Ansari joins roundtable panelists including Omar Daniel and Kevin Mooney. (This will not be livestreamed)
The Faculty Concert Series (Sep 18, Nov 27, Jan 15, Feb 10) is sponsored by the Dean's Office and Western's Office of the Provost.
Admission is free and open to all. No ticket purchase or advance registration required. End time is approximate.
To access the concert livestream visit https://music.uwo.ca/events/livestream
---
Joining us on campus for an in-person event at Western's Don Wright Faculty of Music? Check our Audience Information webpage before you leave home for always-up-to-date general information, including health and safety protocols.
Sign up for our monthly email to be notified of all planned events and for notifications of schedule changes.
Event Type:
Audience:
Department: