Parsons and Poole Masterclass with Louise Bessette, piano
Date:
Saturday, October 22, 2022
Time:
10:00 am - 11:30 pm
Location:
Music Building (MB)
Room: von Kuster Hall

Export: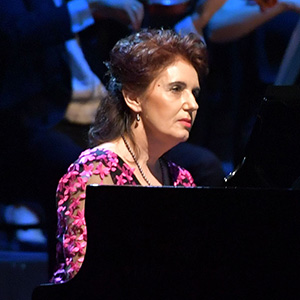 Internationally renowned pianist Louise Bessette will give a masterclass to Don Wright Faculty of Music piano students.
Visit the Parsons and Poole Concert and Masterclass webpage for complete event information.
Louise Bessette is also the featured performer for this year's Parsons and Poole Concert.
End time approximate.
Sign up for our monthly email to be notified of all planned events.
Photo: George Pimentel
Event Type:
Audience:
Department: