Fridays at 12:30 Concert Series - The Season Begins
Date:
Friday, September 16, 2022
Location:
Music Building (MB)
Room: von Kuster Hall

Export: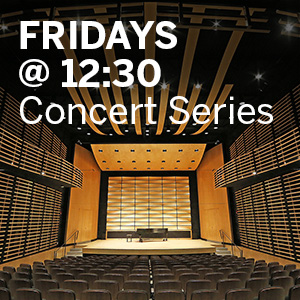 The Fridays at 12:30 Concert Series will return in 2022-23!
Please join us as we continue our proud tradition of sharing music with the community.
We expect this date will be the first concert of the series. The exact start date will be confirmed in August 2022.
Sign up for our monthly email to be notified of all planned events.
Event Type:
Audience:
Department: