Talking Music Research Series - Starling - CANCELLED
Date:
Friday, January 14, 2022
Export: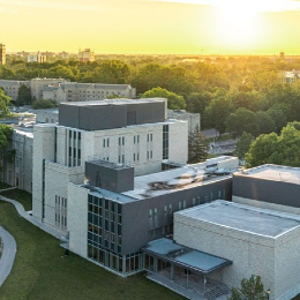 This event has been cancelled.
---
The new Talking Music research series, hosted by the Don Wright Faculty of Music, takes place on select Fridays following our signature Fridays @ 12:30 Concert Series. Join us for expert insights into music research and practice by Western Music faculty members.
Jana Starling and Wesley Ferreira, "The Recital Stage as a Means of Intensifying the Human Experience"
A discussion with clarinetists Jana Starling and Wesley Ferreira on recital programming, an artist's purpose, and the increasing value of the expansion of the concert experience.
This event requires advance registration via Zoom for members of the public and non-Music Western Community members. All in-person events remain closed to members of the public. Access to the Music Building (including von Kuster Hall and Studio 242) is Music Community only, with Western ID required for access.
Event Type:
Audience:
Department: