Livestream: Fridays at 12:30 - LightBreak
Date:
Friday, January 14, 2022
Export: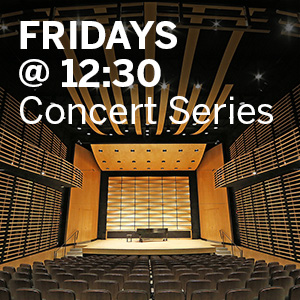 Please join us live online as we continue our proud tradition of sharing music with the community.
The Don Wright Faculty of Music Fridays @ 12:30 Concert Series presents LightBreak (Western faculty member Jana Starling, and Wesley Ferreira, clarinets), an electronic and multi-media clarinet duo that takes the intrepid path towards intensifying the human experience through the arts.
To access this event and to view the planned schedule of all upcoming livestream events visit https://music.uwo.ca/events/livestream.
End time approximate.
Visitors to the Don Wright Faculty of Music are not able to attend concerts in person at this time. We hope this will change as the year progresses. Please visit our Audience Information webpage for always-up-to-date health and safety protocols.
Due to the uncertain nature of planning during the COVID-19 pandemic, all concerts are subject to change or cancellation. Information will be updated on this page when changes occur. Sign up for our monthly email to be notified of all planned events.
Event Type:
Audience:
Department: