Talking Music Research Series - Mendelssohn's Octet
Date:
Friday, October 22, 2021
Export: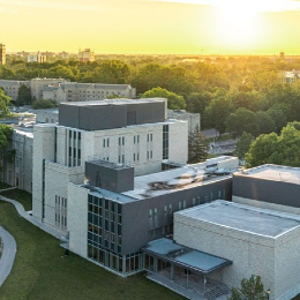 Taking place on select Fridays following our signature Fridays @ 12:30 Concert Series, join us for expert insights into music research and practice by Western Music faculty members.
Octet musicians with Jonathan De Souza, "Chamber Music, Friendship, and Mendelssohn's Octet: A Conversation"
Since the nineteenth century, Felix Mendelssohn's String Octet has been a favourite for classical-music audiences—and performers too. How does it feel to play this piece? What can it teach us about chamber music as a creative and social activity? Join renowned performers Scott St John, Erika Raum, Annalee Patipatanakoon, and Mark Fewer (violins), Sharon Wei and Annemarie Moorcroft (violas), and Mischa Meyer and Thomas Wiebe (cellos) for this post-concert conversation, moderated by Jonathan De Souza, a music theorist/historian from Western's Department of Music Research & Composition.
Learn more about the new Talking Music research series, hosted by the Don Wright Faculty of Music.
Available via livestream for members of the public and non-Music Western Community members. Current Music students, faculty and staff and Western Music Library staff, are permitted to attend in person (von Kuster Hall) and must show valid Western ID and Concert Pass for admittance.
Event Type:
Audience:
Department: