Doors Open: Western Archive Tour
Date:
Saturday, September 16, 2017
Location:
Archives and Research Collections Centre

Export: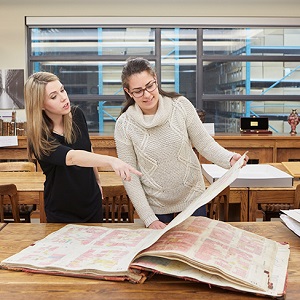 The Archives and Research Collections Centre (ARCC) is home to over 50,000 rare books, including first edition collections from T.S. Eliot, Wordsworth and Coleridge, H.G. Wells, and more. As well, our archival collections include the papers of author Emma Donoghue, psychiatrist Dr. Richard Maurice Bucke, and the corporate archives from Labatt Brewing Company and Canadian Tire, among many others. As part of Doors Open London, tours of the ARCC will be held every hour on the hour, with the last tour at 3:00pm. Free parking is available at Springett Parking lot. Paid parking is also located behind Weldon Library in the Weldon Lot.