CPSX Research Forum - Dr. Jen Piatek & Camilla Urbaniak
Date:
Thursday, April 21, 2016
Location:
Physics & Astronomy Building (PAB)
Room: 26

Export: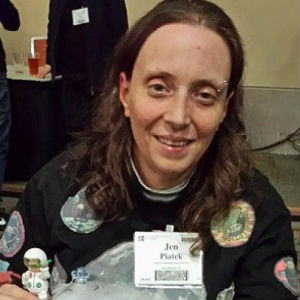 Join us for 2 special guest speakers!
Dr. Jennifer Piatek, Geology Professor, Central Connecticut State University
"Thermal Imaging of Planetary Surfaces: What Temperature Can Tell Us"
Thermal infrared data can provide useful information about both the composition and physical properties of planetary surfaces. While composition is examined through spectroscopy, the physical properties of the surface can be examined by looked at the temperature. The rate of heating and cooling of the surface through a diurnal cycle is used to identify the thermal inertia, which is in turn related to the thermophysical properties of the surface material. Although the relationships are complex, both qualitative and quantitative studies of thermal inertia provide information on the particle size and packing state of surface materials, and thus the geologic processes responsible for shaping that surface.
Camilla Urbaniak, PhD Candidate, Microbiology, Western University
"The human microbiome and its role in health and disease; on Earth and in Space"
URL:
Event Type:
Audience: