Defining and Classifying the Broadway Musical in an...
Date:
Thursday, November 23, 2023
Location:
FIMS and Nursing Building (FNB)
Room: 4130 (or Zoom)

Export: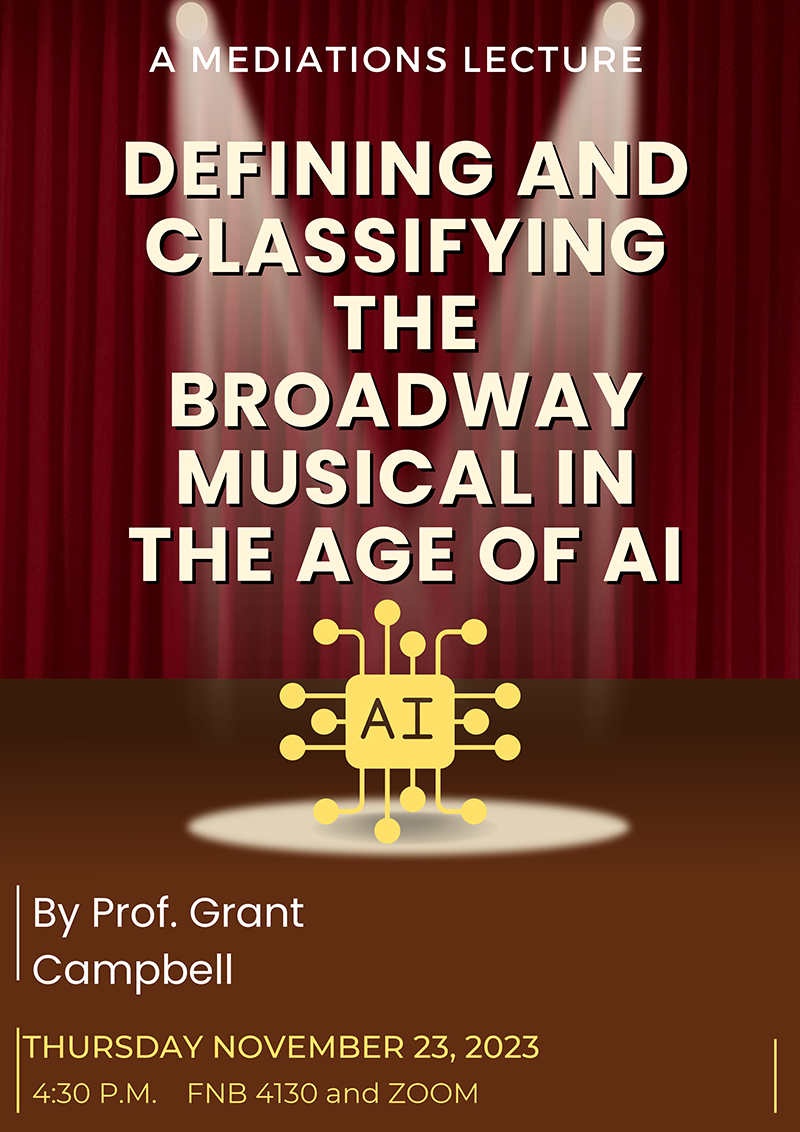 "Defining and classifying the Broadway Musical in an Age of AI"
Presented by Professor Grant Campbell, Western University.
Attend in person: FNB 4130
Attend online: Zoom
Everyone is welcome.
This presentation is dedicated to the memory of our former colleague and scholar of the Broadway musical, Dr. Jonathan Burston.
This event is part of the FIMS Mediations Lecture Series 2023/24.
Abstract:
The rise of artificial intelligence is forcing us to re-examine relationships that enable algorithms to find, select, filter and combine information in a meaningful way. This presentation will explore two separate examples of problematic relationships that occur within the genre of the Broadway musical. The Book of Mormon is a Broadway musical that engages humorously with a Mormon sacred text of the same name. A Texas production of Lin-Manuel Miranda's musical Hamilton rewrote significant portions of the book and lyrics to contain Christian instruction. The presentation will compare these two different cases of textual appropriation to explore possible definitions of variation, adaptation and appropriation that we can use to critique the textual relations that will inevitably confront us through the AI process.