Conversations on Access
Date:
Wednesday, November 8, 2023
Export: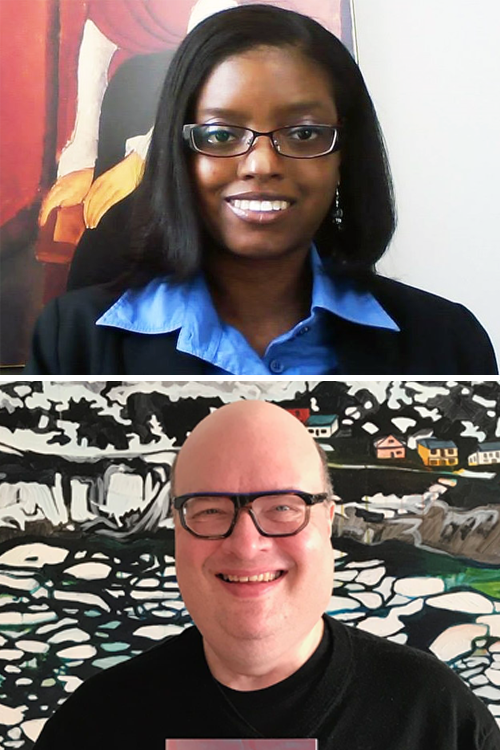 All are welcome to attend this online event.
Watch via Zoom Webinar.
Join us for a conversation about impairment theory and disability activism featuring Dr. Jonathan Sterne and Ashton Forrest.
Jonathan Sterne is the James McGill Professor of Culture and Technology at McGill University. He recently published Diminished Faculties: A Political Phenomenology of Impairment (2022), which explores impairment as a means to engage a larger conversation about disability, power, and technology. Forrest is a consultant, advocate, and activist, who has been an advocate for accessibility at Western University, in the London region, and at the level of provincial policy.
Ashton Forrest is a master's candidate in the Department of Philosophy at Western University. Her areas of scholarly focus are justice and human rights as they pertain to moral, legal, and political philosophy. As a person with a debilitating chronic condition called scleroderma, she has spent two decades advocating for and raising awareness about accessibility and disability issues on the local, provincial, and national stage.
This event is the second in a series of conversations aimed at bringing scholars, activists and practitioners together to consider issues and topics around access and disability. Stay tuned for the ongoing discussion and join us at future events. Organized by Juan Escobar-Lamanna, Heather Hill, and Sarah Smith.