Whose Objectivity is it Anyway?
Date:
Monday, September 25, 2023
Location:
FIMS and Nursing Building (FNB)
Room: 3050 (Broadcast Studio)

Export: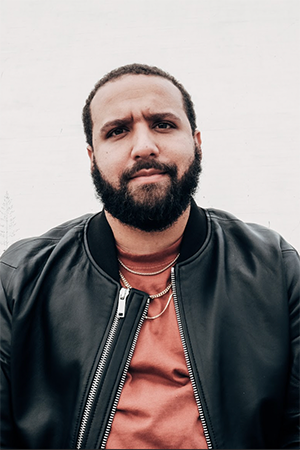 "Whose Objectivity is it Anyway? In Conversation with Journalists Wesley Lowery and Pacinthe Mattar"
Everyone is welcome to attend.
Attend in-person: FNB 3050 (Broadcast Studio)
Attend online: Zoom Webinar
This lecture is supported by the FIMS Asper Fellowship and is a FIMS 25th Anniversary public event.
Synopsis: In the summer of 2020, journalists Pacinthe Mattar, in Canada, and Wesley Lowery, in the U.S., penned critiques of journalistic objectivity in The Walrus and the New York Times, respectively. Their point was simple: objectivity, as it has been practiced in many media organizations, was a misapplied personal standard to hold journalists to, one that was often used to punish, sideline and marginalize journalists from under-represented communities: a thinly-veiled allegiance to protecting the status quo. Three years later join Pulitzer-prize winning journalist Wesley Lowery and 2023 Asper Fellow in Media Pacinthe Mattar as they talk about how they've come up against flawed applications of objectivity in their work, and, after years of bad faith critiques of their critiques of objectivity, how they are challenging, re-defining, and offering a new way forward in service of journalism that accurately reflects our world.
Pacinthe Mattar is an Egyptian-Canadian journalist, writer and producer. She was born in Alexandria, Egypt, and raised between Toronto, Saudi Arabia and Dubai. She spent ten years at the Canadian Broadcasting Corporation (CBC), where she was a long-time radio producer on The Current. Much of her coverage focused on race & racism, police brutality, the Arab Spring, migration and refugees, pop culture, and more. She has taught writing and journalism at Harvard, Boston University and Western University. In 2020, her feature essay in The Walrus magazine "Objectivity is a Privilege Afforded to White Journalists" won a National Magazine Award in 2021 and a Canadian Online Publishing Award in 2022. She was a 2021/22 Nieman Foundation for Journalism Fellow at Harvard University and the 2023 Asper Fellow in Media at Western University in London, Ontario.
Wesley Lowery is a Pulitzer Prize-winning journalist, author and on-air correspondent. He is the executive editor of the Investigative Reporting Workshop, a non-profit newsroom based at American University. He is also a contributing editor at The Marshall Project and a Journalist in Residence at the CUNY Newmark Graduate School of Journalism. In nearly a decade as a national correspondent, Lowery has specialized in issues of race, justice and law enforcement. He led the Washington Post team awarded the Pulitzer Prize for National Reporting in 2016 for the creation and analysis of a real-time database to track fatal police shootings in the United States. His project, "Murder with Impunity," an unprecedented look at unsolved homicides in major American cities, was a finalist for the Pulitzer Prize in 2019. His first book, They Can't Kill Us All: Ferguson, Baltimore, and a New Era in America's Racial Justice Movement, was a New York Times bestseller and awarded the Christopher Isherwood Prize for Autobiographical Prose by the LA Times Book Prizes. His second book, American Whitelash, was released in June 2023 and was an instant New York Times bestseller.