Disinformation on social media during the COVID-19 pandemic
Date:
Thursday, April 28, 2022
Export: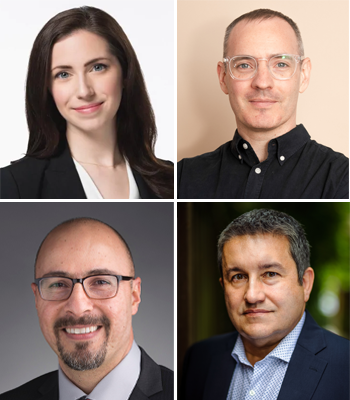 "Disinformation on social media during the COVID-19 pandemic: Prevalence and journalistic challenges"

A panel discussion presented by the FIMS Rogers Chair.
Everyone welcome.
Social media has been a strategic tool used by governments, health agencies, and experts during the COVID-19 pandemic, providing rapid updates on topics such as health regulations, safety recommendations, and disease risk. Yet, with its unmoderated and fast-paced nature, social media has contributed to the spread of disinformation, fears, and distrust of experts and the mainstream media. A 2021 CBC Marketplace investigation identified hundreds of social media posts spreading disinformation and no initiatives on part of tech giants to deal with the problem. The World Health Organization (WHO) has warned of an 'infodemic' that impairs effective health policy and requires immediate intervention. This panel will discuss many of the challenges confronted by journalists today with identifying and combatting disinformation. The panel brings together academic experts in the field of journalism and communication with professional journalists working on the ground. The panel also highlights how innovative forms of journalism like The Conversation contribute to sharing important information at an accelerated pace. The panel further addresses issues associated with journalism that have worsened during the COVID-19 pandemic such as online harassment of journalists and experts, the subsequent burnout experienced by some media members, and challenges communicating complex information to a wide audience in an inflexible environment.

Panelists:
Ahmed Al-Rawi in an assistant professor of News, Social Media, and Public Communication at the School of Communication at Simon Fraser University, Canada. He is the Director of the Disinformation Project that empirically examines fake news discourses here in Canada on social media and news media. His research expertise is related to social media, news, and global communication with emphasis on Canada and the Middle East.

Lauren Pelley is an award-winning reporter with CBC News in Toronto. She's currently covering the COVID-19 pandemic with the national Health & Science team, and was previously a municipal affairs reporter for CBC Toronto and a staff reporter at the Toronto Star. She has an MA'11 (Journalism) and BA'10 (International Relations) from Western.

Alfred Hermida Ph.D. is professor and former director (2015-2020) at the School of Journalism, Writing, and Media at the University of British Columbia, and co-founder of The Conversation Canada. With more than two decades of experience in digital journalism, his research addresses the transformation of news, media innovation, social media and data journalism.

Craig Silverman is an award-winning journalist and author and one of the world's leading experts on online disinformation, fake news, and digital investigations. He recently joined ProPublica as a reporter investigating voting, platforms, disinformation, and online manipulation.