Seeing Human Rights - Video Activism as a Proxy Profession
Date:
Wednesday, March 2, 2022
Export: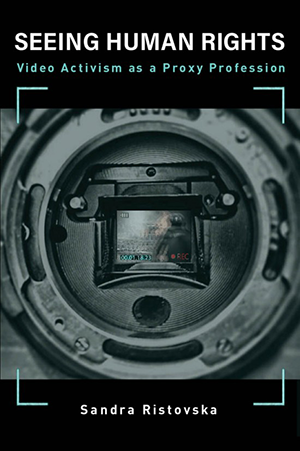 Presented by Sandra Ristovska, Media Studies, University of Colorado Boulder. Hosted by the Faculty of Information and Media Studies at Western University.
Everyone is welcome.
To register, contact Karen Kueneman at kueneman@uwo.ca
Synopsis: As video becomes an important tool to expose injustice, Seeing Human Rights (MIT Press, 2021) examines how human rights organizations seek to professionalize video activism through video production, verification standards, and training. The result, it argues, is a proxy profession that helps legitimize video's potential to serve distinct policy functions while brokering human rights voices in journalism, the law, and political advocacy.
Speaker Bio: Sandra Ristovska is Assistant Professor of Media Studies at the College of Media, Communication, and Information at the University of Colorado Boulder. Her research, informed by her experiences as a documentary filmmaker, focuses on the interplay between images and human rights, particularly in institutional and legal contexts. A 2021 Mellon/ACLS Scholars and Society Fellow, she has held visiting fellowships with the Information Society Project at Yale Law, the Institute for the Study of Human Rights at Columbia University, and the Center for Media, Data, and Society at the Central European University.