Challenging What's Newsworthy: Reporting on Indigenous...
Date:
Thursday, January 20, 2022
Export: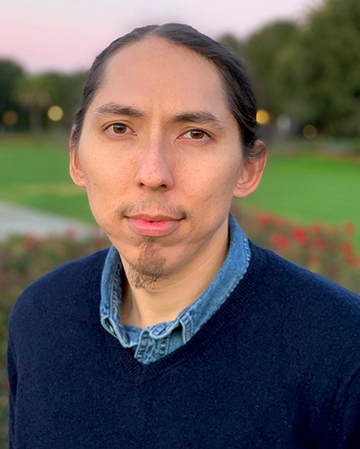 "Challenging What's Newsworthy: Reporting on Indigenous Communities in a Post-Covid World"
Presented by Kyle Edwards, journalist and Wallace Stegnar Fellow, Stanford University.
Lecture Info
The COVID-19 pandemic has resulted in changes across many industries, including journalism. With these changes comes an opportunity to do things differently moving forward. When covering Indigenous affairs, many newsrooms too frequently rely on stereotypes and tropes that focus on negative perceptions of the communities. Post-pandemic, can journalists change the way they report on Indigenous issues and communities, challenge their own perceptions of strengths and weaknesses, and create a new, more accurate narrative? For background reading, please see "Post-Covid, Newsrooms Should Cover What's Going Right in Indian Country, Too." (Nieman Reports, June 8, 2021)
Speaker Bio
Kyle Edwards is a journalist and writer from the Lake Manitoba First Nation. He's worked for Native News Online, ProPublica and Maclean's, and his reporting has been recognized by the National Magazine Awards and the Canadian Association of Journalists. Recent winner of the JHR/CAJ Emerging Indigenous Journalist Award. He's currently a Wallace Stegner Fellow at Stanford University and lives in Palo Alto, California.
About the Clissold Lecture
The Clissold Lecture commemorates the life and work of Edward Clissold (1833-1915), one of London's most important early editors and journalists. Edward retired as editor of the London (Ontario) Advertiser after 33 years on staff. A bequest in 1984 from the estate of Clissold's grandson Robert Blount and his wife, Rose, enabled the Graduate School of Journalism to found this annual lecture series to commemorate Clissold's legacy.