Deloitte Entrepreneurship Bootcamp
Date:
Friday, October 12, 2018
Location:
Richard Ivey School of Business (IVEY)

Export: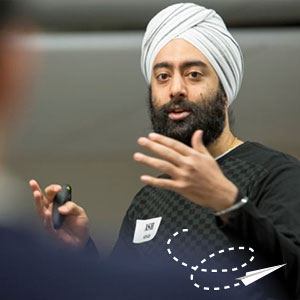 The Pierre L. Morrissette Institute for Entrepreneurship is excited to invite you to the Deloitte Entrepreneurship Bootcamp, an intense 48-hour startup bootcamp designed to convert raw ideas into viable ventures. You may already be an entrepreneur, or you may be wondering if you have "it" in you. This bootcamp will pace you, hour-by-hour, through a syntax for the creation of a startup company out of a raw idea that you can pitch with confidence to qualified investors within 48 hours of a cold start.
Date: Friday, October 12th to Sunday, October 14th.
Location: Ivey Business School
Facilitator: Ash Singh, HBA 2004
The Deloitte Entrepreneurship Bootcamp and the Pierre L. Morrissette Institute for Entrepreneurshipare part of the Western Entrepreneurship ecosystem, a cross-campus network dedicated to developing and supporting an entrepreneurial mindset: uwo.ca/entrepreneurship #takeflightwesternu