Cancelled: Proteus Innovation Competition Finale
Date:
Thursday, March 26, 2020
Export: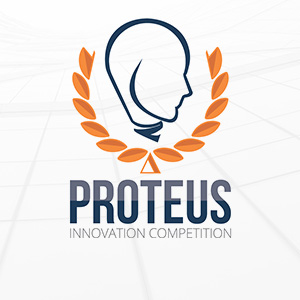 *UPDATE*
Thank you for your interest in the Proteus Innovation Competition Finale. Due to the COVID-19 we will be moving the finale to private virtual event. The typical pitch and networking event at Windermere Manor has been cancelled. We will be announcing the winners of the competition at a later date.
---
The Proteus Innovation Competition is an intense four-month competition that will challenge individuals to create a viable commercialization strategy for 1 of 3 promising technologies, in hopes of winning a cash prize of up to $5,000!

This three part competition allows contestants to hone their business skills, work with a variety of experienced advisors, and accelerate the commercialization process on discoveries coming out of Ontario's top institutions. Contestants have already submitted their abstracts and business plans, its now time to make their pitch for the win!

We hope you will join us on March 26 at 4:00 p.m. for the livestream pitch finale.
Audience:
Department: